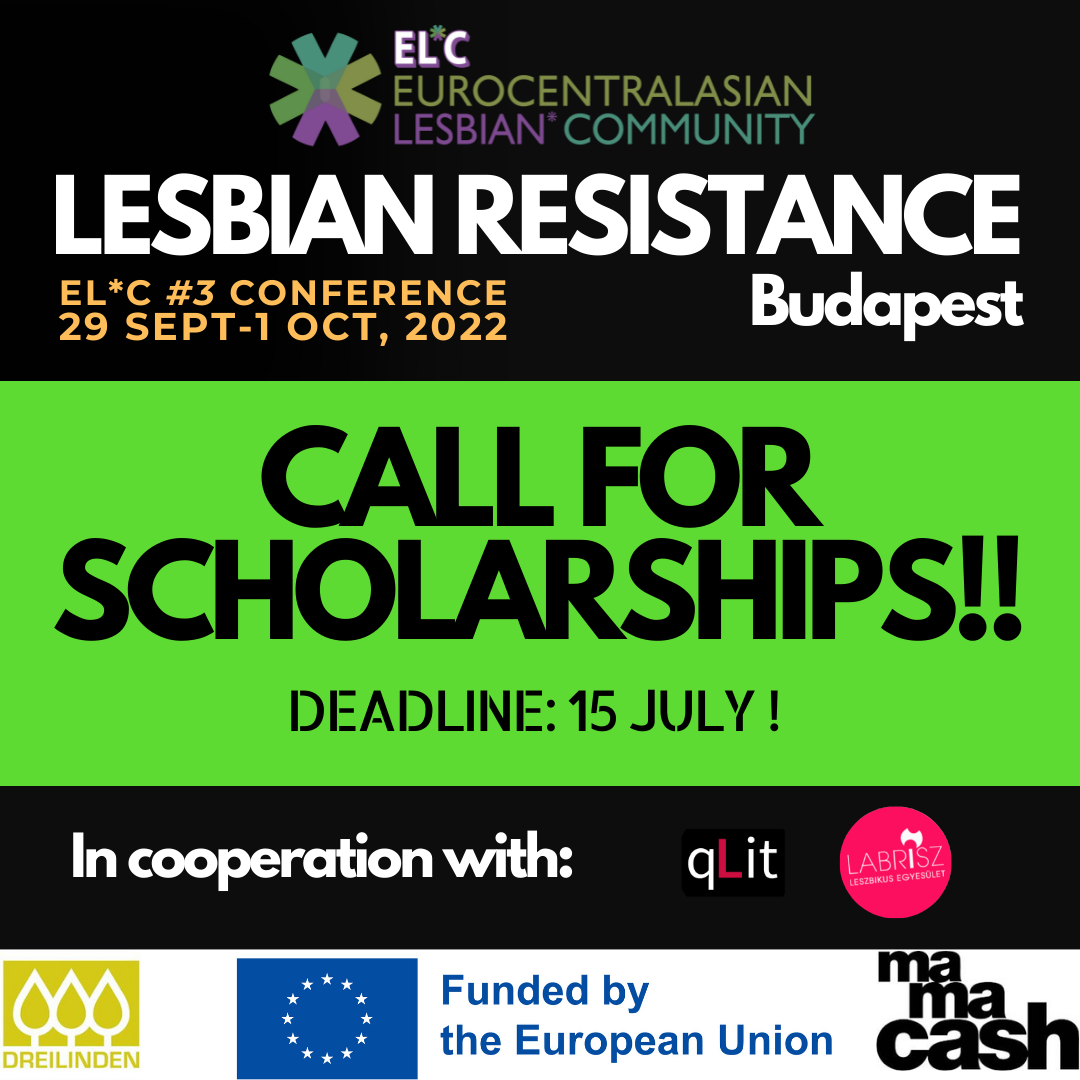 We look forward to welcoming you at the EL*C international lesbian conference 2022!! For edition #3, our theme is "LESBIAN RESISTANCE: one lesbian is a blessing, hundreds coming together are a revolution!" and we can't wait to come together and share, learn and solidarize with hundreds of lesbians meeting in Budapest Hungary for our third conference happening between 29 Sept-1 Oct, 2022.
Going to Budapest is a way to join all other whistleblowers in denouncing the resurgence of far-right politics and of anti-human rights narratives in Europe and other parts of the world. Our goal is to have as many countries as possible represented from all parts of Europe and Central Asia. By locating the event centrally we hope to attract a wide audience from different regions.
The EL*C offers funding for lesbians* who would otherwise be unable to participate in the conference for financial reasons
We particularly encourage intersectional applications from LBTQI+ persons including, but not limited to racial minorities, persons with disabilities, trans, gender-diverse, non-binary people, activists, elders.
A full scholarship will cover visa application, processing fees, and associated costs, a roundtrip flight to Budapest, accommodation, and per diems.
We are only able to offer this for a limited number of participants, and therefore encourage you to seek funding in advance within your organization or through other sources (e.g. benefit events, local embassies, etc.).
 ELC's funding selection criteria will prioritise: 1/ an approved workshop/ session 2/ geographical distribution 3/ Ukrainians (with refugee status or not).
In case you have questions, you can always contact us here: info@lesbiangenius.net
The deadline for submitting a scholarship/funding request: 
1 August 2022!