EL*C #3 CONFERENCE, Budapest, 29 SEPT-1 OCT, 2022
"LESBIAN RESISTANCE: one lesbian is a blessing, hundreds coming together are a revolution!"
Registration, scholarships and workshops here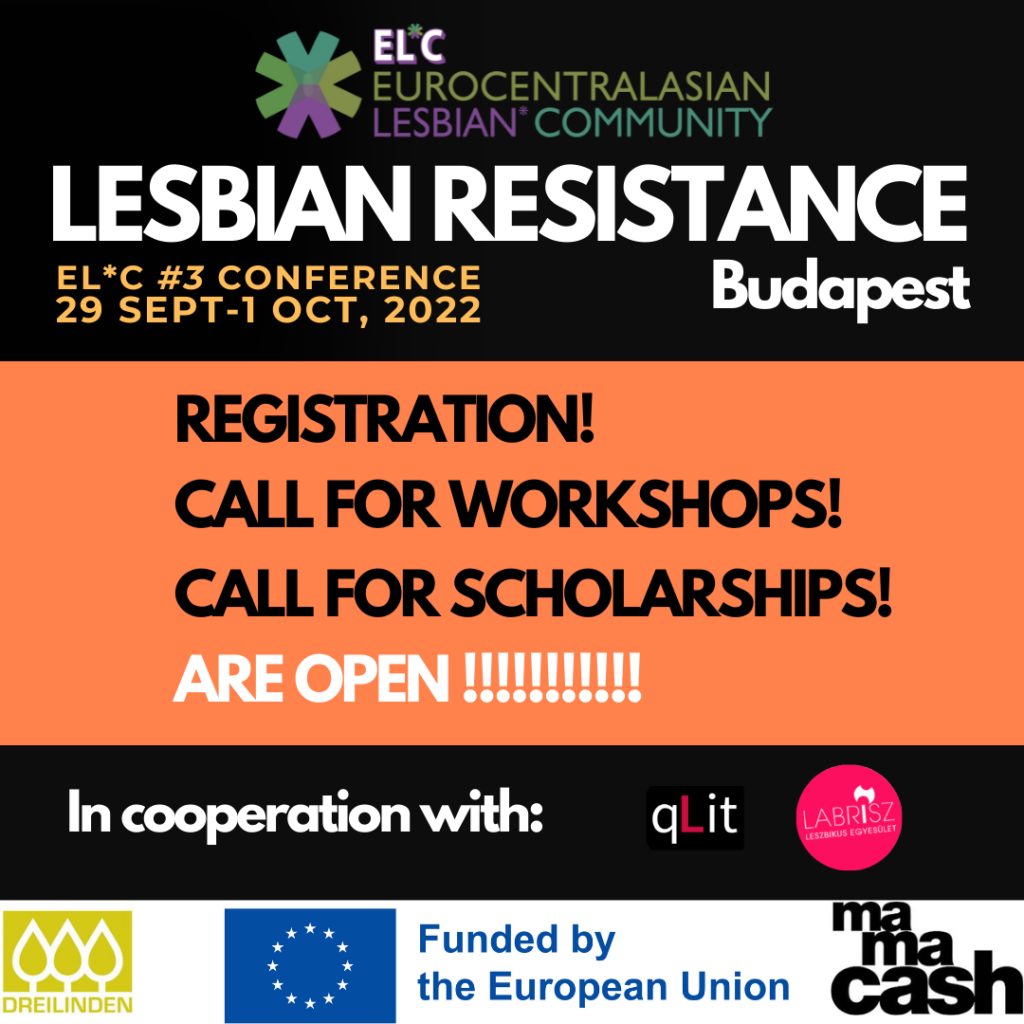 We are beyond thrilled to go out with our *save the date* for our third international lesbian conference, which will take place in BUDAPEST (Hungary) between 29 Sept-1 Oct, 2022.
For our third edition entitled: "LESBIAN RESISTANCE: one lesbian is a blessing, hundreds coming together are a revolution!" EL*C has chosen to bring its flagship event to Budapest, Hungary, and to collaborate with local lesbian organisations Labrisz Leszbikus Egyesület (one of the longest standing lesbian groups in Europe) and qLit.hu to show its solidarity to civil society and LGBTIQ+ communities on ground.
To counter recent government sponsored bashings and calls to boycott the works of activists (namely of the book 'A Fairytale for All'), our goal is to help visibilise all efforts to spread positive messages about feminism and LGBTIQ+ communities, especially where these efforts are led by lesbian groups.
Bringing our biennial conference to Budapest (led by the Greens in opposition to Orban's regime) is meant also to join all other resistance against the resurgence of far-right politics and of anti-human rights narratives in Europe and other parts of the world. Situated in the heart of Europe (geographically), Budapest (ironically coined 'capital of freedom') will attract easier access for activists wanting to join the event from both Europe and Central Asia; in the recent months organising the conference in a neighbouring country to Ukraine has added political value to hosting the event in Budapest!
Here you will find more information about our calls for scholarships & workshops & registration soon !!!
This project is funded by the European Union.
#ELCBudapest2022 #lesbianresistance #ELC2022