Originally publish by LOUIMEDIA in French on March 12th 2022
By Evgenia Giakoumopoulou (1)
First minutes of "calm" in days, the opportunity to finally write a few lines. This calm is the slow wait at the Polish-Ukrainian border crossing to deliver basic necessities to Lviv, a city in the west of the country where Ukrainians fleeing the fighting are taking refuge. Olena, our EL*C colleague, is a leading figure in the Ukrainian LGBT movement. She runs a makeshift LGBT shelter there. Until yesterday, she had held out in Kiev, but the constant bombing made her work (and her safety) impossible. Without leaving the country, with her parents and her cat, she moved closer to us, in the last big city still spared by the war.
For almost two weeks now, we have been working on our side of the border, in Poland, a country that proclaimed "LGBT-free zones" a short time ago, and which has suddenly turned into a safe haven for refugees fleeing the war. We take turns with our comrades and partner organisations to cover all the border countries, Poland, but also Slovakia, Hungary, Moldova and Romania.
My lover Dragana and I, who live in the Balkans, arrived in Poland a few days after the invasion of Ukraine, to activate the emergency number and establish the first safe house. For Dragana, it's all déjà vu; she has lived through 10 years of war in the Balkans and months of NATO bombing in the 1990s. History is definitely repeating itself.
A few hours after our arrival at the border, the first group contacts us: two families, two lesbian mothers, each with their child, a dog and two bikes. They are about to cross the border three hours north of where we are. We only have one car, but we'll manage. Let's go.
Since then, we have received dozens of messages, taken in about 20 people and transported so many others to the four corners of Europe. We have opened three houses, picked up several cars and expanded our teams on site and at a distance, created a healthy network of lesbian hosts across Europe, and a vital network among the 'humanitarians' on the ground. We were moved by the young couple separated by war who were reunited with one of the hosts in Berlin; we were relieved at each reception at the border and then at each arrival at their destination; our hearts ached for each person arriving with just a backpack full of "their life", and even more so when it was half-filled with kibble for Arwen – the little dog.
Now we have to focus on crossing the border and going to Ukraine, because the needs are urgent, the humanitarian corridors are missing, and there is no time to lose. At Olena's request, we emptied the shops in Rzeszow of their stocks of air mattresses, sleeping bags, blankets, (and cat containers – lesbian emergencies oblige!). On the road, number plates from all over Europe and logos printed on paper and taped to the windows are evidence of the spontaneous solidarity that has sprung up. And it's not the big international organisations and agencies that you see. It is individuals and associations improvising. Just like us.
EL*C is not a humanitarian organisation. But we have decided to help to the best of our ability, as always. Those who are used to resisting, often know what to do. With little means, and a lot of courage. We are going. We know that Ukrainian lesbians, LGBT people, racialised people, already marginalised in the country, will have less access to the protection and assistance put in place for refugees and will be exposed to greater risks of discrimination or violence, in the countries of transit, as well as of destination. We are already seeing this.
During these moments of waiting on the right side of the border, among the tents of associations offering hot drinks, food and first aid, we see the streams of people walking past, luggage and children in their arms, exhaustion all over their bodies. Most of them are women, children and elderly people, as men of fighting age cannot leave the country. These ones managed to get through. For racialised people and trans people, the hours of waiting in the cold, without food and water, often end in failure on the other side. They get stuck.
A (silly, as often happens) comment under one of our Facebook posts disturbed me more than usual. "What does sexual orientation have to do with it?" asked a good straight man, with his profile picture of a well-normalized little couple. The war in Ukraine obviously has nothing to do with sexual orientation. But the mobilisation of our community, our collective feeling and that very lesbian need to roll up our sleeves when things go wrong, belongs to us and unites us. And it is as lesbians, strong in our identity, supportive and committed, that we have mobilised. And yes, we help everyone.
💙💚💜 Support and Donate. Make a donation now will allow us to continue keeping our safe houses open and getting the much needed  help to our friends, colleagues, lovers living through the war. 
https://www.gofundme.com/f/lesbians-refugees-in-the-ukranian-border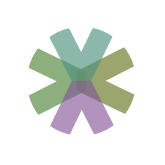 (1) Evgenia Giakoumopoulou is the co-chair of the Eurocentralasian Lesbian* Community. EL*C is a feminist and intersectional lesbian network, born five years ago, for the recognition of the rights, visibility and well-being of lesbians in Europe and Central Asia. Today EL*C represents over 40 lesbian organisations from Kazakhstan to Portugal. Evgenia Giakoumopoulou came to the Polish border with her partner, herself the co-executive director of ELC, on 2 March, to provide assistance to the LGBT community and anyone fleeing the war in Ukraine.